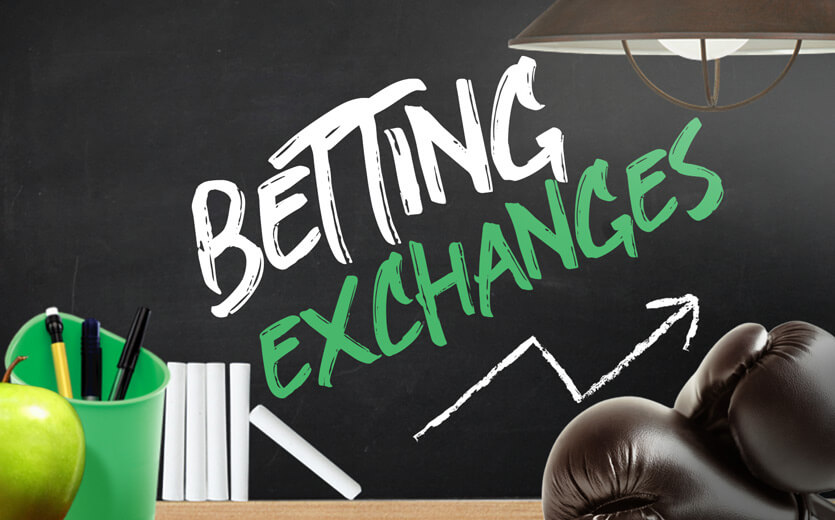 What is a Betting Exchange?
Because players are allowed to act as bookmakers by both accepting and placing bets, betting exchanges are not the same as traditional bookmakers. Their objective is to cut out the middleman and unite people who prefer to support opposing teams in an event in the hopes that by doing so, both teams would have higher odds than they would otherwise.
Peer-to-peer betting resulted in the founding of Flutter.com, the first betting exchange ever. Having merged with Flutter after being founded in 1999, Betfair has subsequently dominated the exchange market and expanded its brand.
How do betting exchanges operate?
Players who want to bet on an outcome and bet against the outcome on the same event can transact with one another through bet exchanges. For instance, if I believe Gareth Bale will score first, I may place a $10 wager on an exchange and ask for an odd of 6/1 (7.00 in decimal format). Someone else could believe that Bale won't score first and they might match my wager.
They are not required to bet the entire $10, but they will be held responsible for six times their investment if they do. As a result, if they do decide to stake the entire $10, they will need to pay the exchange $60 to cover their stake.
You may rely on a number of reliable exchangers out there. You don't need to worry about them holding the money for both sides because they are reliable. The exchange does not put any of its own money at risk; instead, it collects a fee from either the losing or winning party.
When you visit a market like this, boxes that show the odds available for back or lay are frequently blue on the left and pink on the right. Another illustration would be Liverpool playing Hull City at home, with odds of 1.51 (slightly over 1/2) to back and 1.52 to lay. You can locate the amount available for wagering in smaller print below these odds.
Even if odds and amounts can change quickly, you get an indication of what you can bet or lay right before kickoff. You also learn whether your bet can be matched instantly and confirmed or whether you need to wait for another player to stake against the other half of the wager.
Additionally, it helps to understand betting in detail. By browsing prominent platforms, you may find trustworthy betting sites. It is not uncommon that your betting experience depends on the knowledge and tools made available to you.
In addition, many of these sites include advice, such as Tips for earning bet increases, to help users increase their odds of winning.
Use of an Exchange: Benefits and Drawbacks
It is crucial to understand the numerous benefits and drawbacks of using an exchange. In this section, a few of these are introduced.
PROS
Good chances
One of the biggest benefits of using an exchange is this.The odds for outsiders at exchanges are frequently significantly better than those at bookies since the commission for exchanges is 5% or less while the profit margin for bookmakers is generally 20% or more.
No restrictions or potential for a ban
A bookmaker may limit or terminate your account if you're on a winning run there. This won't happen since you're not betting against a specific person and the exchange gets paid whether you win or lose because the exchange earns a fee.
One can place bets
You may place bets in a variety of ways by becoming a bookmaker. Football betting against the spread may be a great method to benefit from the game.
CONS
Issues With Liquidity
Although there aren't any set maximum bet limits, if you want to be a bookie you'll need to find someone who will lay, accept, or back your lay. Bookmakers may provide higher odds and/or stakes on some of the smaller exchanges and on some of the more specialized markets due to a lack of liquidity. For Premier League games or other significant matches, this seldom occurs.
Lowest Bet
Players with tiny bankrolls might be unable to use these exchanges because the minimum wager on most of them is £2.
Small markets
People who prefer unusual or special bets will have fewer options because exchanges require liquidity.
Conclusion
Before choosing which method of staking to use, you must weigh your options. However, you can take into account using bet exchanges if you require better odds on your games.
Information taken from the website: https://en.wikipedia.org/